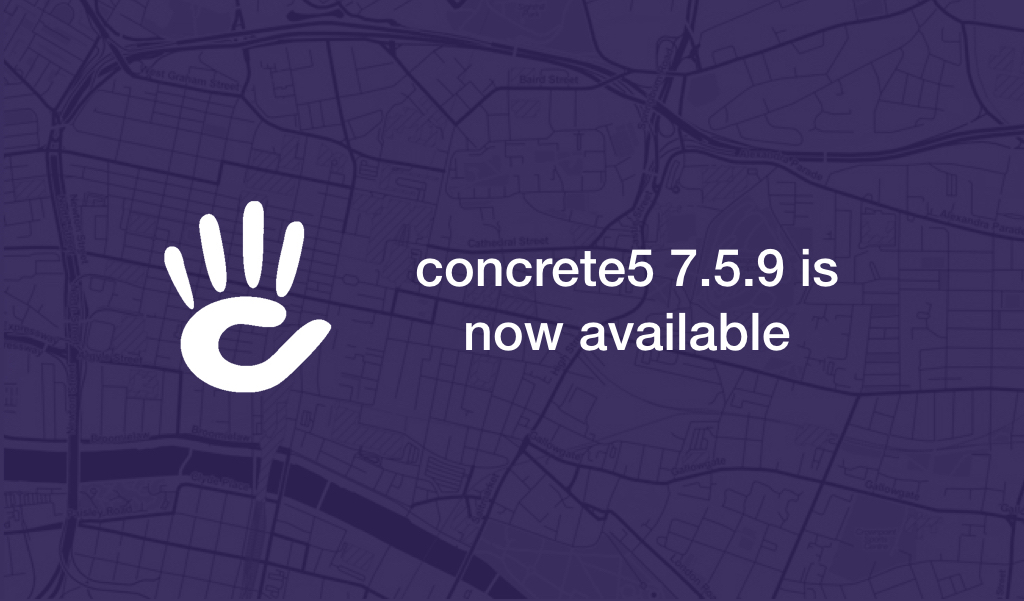 concrete5 7.5.9 is now available. This is a maintenance release for all previous versions and we strongly encourage you to update your sites.
Most notably, version 7.5.9 includes:

Google maps now requires an API key this functionality has been added to the Google Maps block (thanks MrKarlDilkington)
Fixes minor security vulnerability with pagination parameters.
More reliable theme css caching (thanks fabian)
Dutch language is now included (Thank you Ramonleenders)
A Huge Thank You to Our Volunteers!
Thank you to the code contributors and testers that created this release: