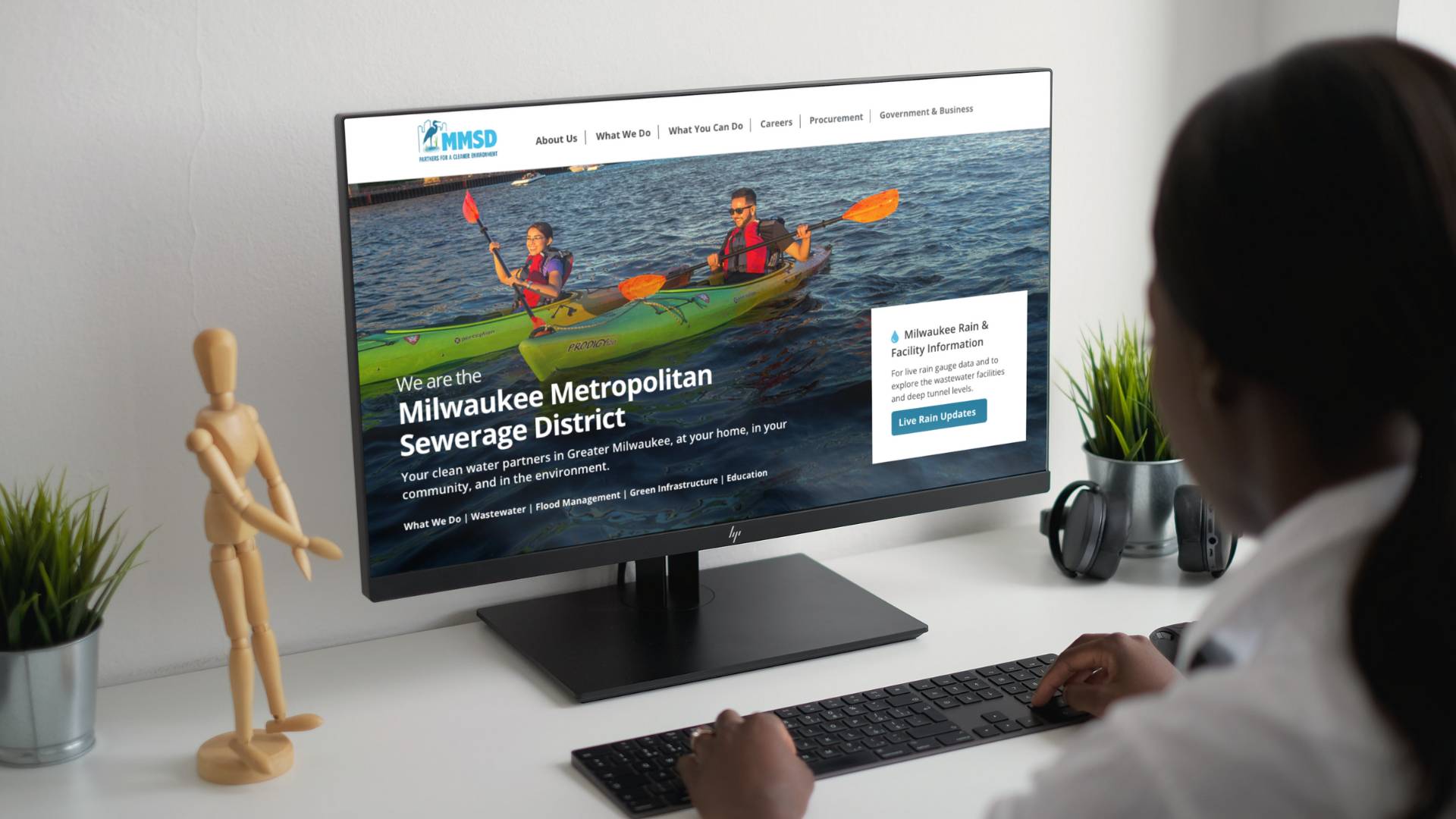 Milwaukee Metropolitan Sewerage District
Milwaukee Metropolitan Sewerage District
The Milwaukee Metropolitan Sewerage District (MMSD) is a regional government agency that provides water reclamation and flood management services for about 1.1 million people in 28 communities in the Greater Milwaukee Area.
Situation
The MMSD team was to create greater economy and efficiency by switching from an expensive content management system to a license-fee and free open source solution.
Impact
Microsoft's framework comes with a steep learning curve and has a complex architecture and requires a good understanding of programming concepts limiting qualified developers. Their old CMS did not enable marketing to make updates without programming knowledge.
Performance issues: The website was resource-intensive and had performance issues, especially in high-traffic scenarios.
After considering all the factors, such as the number of users, the level of support, and the scalability requirements, Microsoft's framework was not a viable solution for a growing website.
Solution
Trivera's recommendation was to migrate all the MMSD web properties, including mmsd.com, milorganite.com and freshcoast740.com to the powerful Concrete CMS platform. As part of the migration, the decision was made to turn the existing designs into responsive user interfaces to meet the expectations of the growing number of mobile users coming to those sites.
Trivera uncovered several new opportunities to improve their website customer journeys and conversion rates as part of the migration, resulting in greatly improved user experiences.
By using the Concrete CMS platform, marketers at MMSD are now able to add and update content efficiently. The platform's simplicity and user-friendly interface have removed the need for programming knowledge and have streamlined the content management process. This has resulted in a more efficient and effective way for marketers to manage and update the website.
ABOUT TRIVERA
Located in the historic Menomonee Falls Mill building in suburban Milwaukee, WI, Trivera Interactive is one of the region's oldest and most respected Web development, e-commerce and marketing firms. Since 1996, focusing first on website design and development, and branching out into email marketing, search engine optimization and Social Media, Trivera has been helping businesses and organizations all over the world use its unique combination of smart design and creative technology to leverage the web as a powerful brand reinforcing tool.
Learn More
You need a CMS that saves you time.
Schedule a demo and tell us a bit about your project and we'll help you decide if Concrete CMS should be on your shortlist.