Do you wonder if people are actually reading your company news?
Do employees actually know what's going on beyond their immediate team?
Build your destination Internal Communications Intranet with Concrete CMS and you can ensure you are reaching your entire hybrid workforce. Empower every employee, and track who has seen which assets. Create the clarity your employees need, and give them a voice to contribute.
Trusted by the best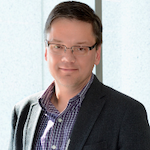 Because the system is a pleasure to use for our authors, our content is fresher.
Stefan Glut
Online Communications Officer, BASF Corporation
personalize Experiences
Deliver exceptional experiences to your employees.
Easily keep all your content on-brand.
Tailor content & news based on user roles.
communicate with clarity
Target and distribute news to the right people.
Establish a single source of truth.
Unite people on key company announcements and new initiatives.
Track engagement; know who saw what, and when.
Reduce friction
Reach your employees on whichever channel works best for them.
Simplify access to other systems from one central place.
Engage all teams and employees, regardless of location.
reach employees anywhere
Designed for mobile first.
Create engaging newsletters and digests with simple drag-and-drop templates.
Build appealing news feeds.
Integrates from an active marketplace of extensions.
Slack, Microsoft Teams, SMS, Email; Reach employees on the platform they prefer.
Why do thousands trust & love Concrete CMS?
Easy-to-use CMS
Ability to create a wide variety of page layouts.
Templates to keep content creation simple.
Drag-and-drop design elements. No coding required.
security, privacy & compliance
Enterprise-grade security.
Used by Fortune 500 & U.S. Government.
Manage user permissions & confidentiality.
ISO:27001 / SOC 2 / HIPAA Certified.

Open Source
Flexible and highly customizable.
No vendor lock-in or user-based licensing.
Own your own codebase.