Hands down the best CMS in the marketplace. What other CMS can be picked up by novice site owners in literally less than an hour and also gives developers the flexibility to develop robust websites in a minimal amount of time?
-Jamie Johnson
Pixo Web Design & Strategy
Concrete is one of the best CMS's I have ever used. It has the ability to be any type of website you could think of; a blog, a small brochure site, or even a massive administration system. It can be any and all of these things without betraying it's core values.

It is the perfect mix of being a website users best friend, with little to no learning curve as you literally edit the page you're on, and see how things look in real time. It still allows a developer ease of use to create any number of packages. Its extensibility is almost limitless. You can build anything you want to within its ecosystem - without having to hack it.
- Adam Race Chapman
Head of Development
Concrete has been a blessing for our company. We love it for it's modern framework, security, and that clients just get it. Since we replaced Joomla with Concrete, client support calls have decreased significantly, no sites have shown signs of being hacked, and development tools have only gotten better!
-David Dew
Afixia.com
It's the utopia of CMS systems, secure, easy for users to manage yet well architected and designed for developers.
- Jeremy Rogers
Managing Director
Intuitive enough to install and set up your own website with no coding skills but powerful and flexible enough to evolve as your website needs grow.
- Paul Howie
Head of Digital at Bluegreen Design
While Concrete has an enormous amount of functionality out-of-the box, its ability to be customised and extended makes it one of the most, if not the most, powerful content management systems available. We always have a solution with Concrete CMS.
- Ryan Hewitt
It's so good that WordPress is copying it.
- Peter McLennan
Gondwana Software
Concrete provides the perfect balance of an exceptional user interface, along with a sane and sensible development platform. I don't know of a another content management system that provides this balance.
- Dave Buonomo
Blue Atlas Interactive
After having worked in Joomla!, Drupal, WordPress, Orchard, Ektron and Sitefinity, Concrete is BY FAR my favorite, go-to CMS system. It's the most intuitive and easiest to work with out of them all.
- Darrell Wehlmann
Brand Tackle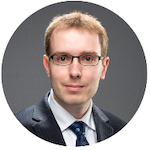 In a crowded marketspace, Concrete stands out as a solution that pairs robust functionality with ease of use and a low cost of deployment.
Ben Dickie
Research Director - Enterprise Applications at Info-Tech Research Group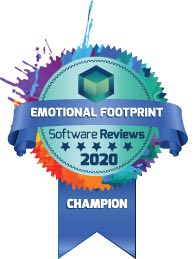 Concrete is hands down the most powerful and user-friendly CMS available today. Whether you're building your 1st website ever or your 400th, Concrete is endlessly extendable while providing a robust core of features that meet a vast majority of website needs without having to touch a line of code (unless you want to!). All of my clients love the interface and how easy it is to edit their own site, saving them money and allowing me to develop instead of manage their content. Performance is great, powerful SEO management is built in, and the marketplace offers plenty of tools and themes to customize your site. 10/10.
-Brian MacKay
Owner of Tooq Inc.
WordPress is a box INTO which you wedge your website, whereas Concrete is a foundation AROUND which you create your website.
- Chris Hample
Chris Hample Design, Inc.
Concrete is a CMS that makes it easy for you to edit your site, and makes it easier for us to develop the custom features you need. You'll save money, both up-front and in the long term, and have a site that's faster, easier to maintain, and more secure than if we used an alternative solution like WordPress.
- Emmett Hawkins,
Hawkins Computer Services, LLC
An intuitive, incredibly flexible and easy to use content management system for developers, editors and users.
- Ali Springall
Lead Front End Developer
Very clean and neat site constructor that is in many aspects better then WordPress.
- Evgeniy Kamyshev
CTO, Acadia POS
Much safer and a much better code base than Wordpress.
- Tryntsje Veenstra
PiWeb
A smart, dependable way of creating, maintaining and growing both simple and sophisticated websites that work well for website owners, designers and developers.
- Micahel Ashby - Zen Splash
Concrete is the most user friendly CMS I have used. We have built dozens of websites for clients using Concrete. Once built, our clients are able to update the sites themselves with no training required. That's how easy Concrete is to use.
- Don Hermes
Owner of MindsEye!
The secret weapon for businesses operating in an increasingly WordPress world. Concrete conforms to any shape you give it and delivers a rock solid solution.
- Nathan Reid
Soup Media
Intuitive enough to install and set up your own website with no coding skills but powerful and flexible enough to evolve as your website needs grow.
- Paul Howie
Head of Digital at Bluegreen Design
One size fits all dream CMS - highly customisable and user friendly CMS for the non-techy user, very nice to work on and extend for programmers.
- Pedro Piedade
An out-of-the-box, all feature encompassing content management solution.
- Zachary Willmann
Taber Creative Group
Concrete CMS is a hidden gem of a CMS with passionate support from an active community and an absolute commitment to well written code and secure software.
- Ian Johnson
Responsive Web Solutions
Concrete is the easiest to learn content management system you'll find out there. It gives you the control that you need without constant/ongoing training: once you get it you're solid for a long time.
- Tim Crosby
Marketing Director/Developer - MMS Consultants
Concrete offers a simple front end experience for non-technical users as well as the flexibility for development teams to create quality experiences. From a security perspective it ticks all the boxes and you don't have to install numerous third party plugins to get basic functionality like other system (Wordpress, Joomla etc).
- Tom Rogers
Digital Account Director, Design-Portfolio.co.uk
Like WordPress but much better. More stable, less likely to be hacked and much more user friendly to administer day to day.
- Andy Rees
Lime Green Tangerine
Concrete is the perfect marriage: easy to moderate, easy to develop on but with almost unlimited possibilities. Last but not least, a community to back you up when you get into trouble!
- Christoph Huysman
Marketing & IT Manager
Concrete CMS provides us with a flexible, modern development environment and gives our clients website content management they find easy to use. A powerful combination!
- Glyn Jenkins
Katalysis Net
I am always proud when I deliver the project to a client and when I show them how easy to use is!
- Alexandros Ziniatis
It's intuitive to use for site administrators and very flexible to work with as a developer. Competition such as WordPress doesn't come close to user friendliness of Concrete CMS.
- Jussi Mäkelä
Concrete is a CMS built for managing websites, not blogs.
- Justin Gehring
JR Computer Associates, Inc.
A user-friendly, flexible CMS built for purpose from the ground up with a minimal learning curve for editors and developers.
- Simon Chilton
sitebysimon
The perfect solution to quickly building a website that can grow with your business.
- Martyn Pavey
Fagan Systems
A powerful and flexible content management system that delivers a strong presence on the internet with the features your company needs and allows for easy self maintenance of content.
- Paula Fehringer
Marketing Design Consultant
I recommend Concrete as the simplest and easiest CMS on the market. Many people have used WordPress but it's over complicated and slow compared to Concrete. The simplicity of the system has enabled our clients to manage their websites without requiring technical knowledge.
- Robin Noakes
CEO OBN Technology
A powerful and open source website builder that's an easier alternative to today's no code / low code development tools.
- Jordan Garis
Concrete plays a role in keeping support requests down compared to other dashboard-based CMSes.
CMS's (like WordPress) have a lot of good about them. But they have a decent of a learning curve to navigate (even if you've edited a site in that CMS before). With those, every developer approaches things differently and it's not always intuitive where you need to go to edit a thing (a field on the page, a widget, a random nested menu in the sidebar, etc.)
- Dan Letsche
Web Concentrate
I have used Concrete for the past 10 years as my go to CMS. It's amazing, simple to hand over to clients and is always improving. It's so easy to use, I have only ever shown about 6 clients out of about 70 how to use it as most just understand it and get it once they login.
- Tim Macknelly
TM Designs
A solid CMS that is flexible, powerful, intuitive, easy to use, and fun to build with. Far better than its competitors.
- Richard Tidmarsh
Web Developer
Concrete comes packaged with almost every tool needed to build a very professional and polished looking website easily. Makes managing websites a joy.
- Heikki Ylipaavalniemi
Developer
Concrete allows us to build secure, modern websites that promote the growth of our clients online presence and their businesses. We can use Concrete straight out of the box for powerful sites, or customize to meet specific requirements. Our site managers and clients love the ease-of-use of the editing interface for day-to-day operation of the site. We love the version control and rights management.
- Marc Stress
76West
By far the easiest CMS to use with full on page editing, easy click and edit. No messing about with widgets and searching to find where to edit stuff like WordPress.
- Duncan Kerr
Design Eclectic
Concrete is the perfect choice for a programmer that wants a quick, efficient easy-to-use development platform with no limits on design or function capacity, that also offers the easiest in-context editing to the end user that wants to do so.
- Steve Peterson
Main Ideas / Marketing and Brand Development
Concrete is extremely friendly to both programmers and front-end users. We're able to easily re-use plugins on multiple sites while still having flexibility on each site. Our users can easily build websites with the blocks we provide in our plugins.
- Raymond Hawkins
CTO Hawkins Computer Services
A robust CMS, suitable for developers who use PHP and clients who want to manage their own customisable website.
- Peter Crees
Still Scrolling?
If you'd like to actually talk to a human about your project, we'd love to chat with you.
Due to the way it is developed we can add advanced customer functionality at a fraction of the cost of WordPress or especially Drupal.
- Richard Edwards
Pixel Hero
The most user centric CMS on the planet.
- Mr David Kendall
So easy to use that your Grandma could maintain your site.
- Fabian Bitter
The best CMS for small to enterprise which wants more than WordPress.
-Katz Ueno
An out of the box website, easy to maintain for a complete novice with minimal training but expandable for any complex setup required.
- Garry Clarke
Director at STOK D LTD
The easiest and cleanest CMS.
- Florian Mahringer
Concrete is a CMS that's easy for end-users, developers, and designers alike. Clients can update their own sites, developers can easily customize and improve the backend, and designers get a lot of flexibility.
- John Mairs
Web Developer
A very fast CMS with an easy to use client side.
- Terry Bridge
Creative Designer
Love the many out-of-the-box features found in Concrete CMS.
- Brian Landis
Software Developer
The easiest CMS for beginners.
- Werner Ekron
For developers it is easy to implement. For end users is as easy as sending email.
- Tomek Zmudzinski
Concrete is our go-to tool for the most demanding websites jobs. Through custom development and using the choice of existing addons from the marketplace, we have always been able to deliver solutions that meet and often exceed client requirements.
- Will Woodgate
Frontend Web Developer
Concrete is the only CMS with everyday features built-in. Almost 90% of websites can be made using Concrete with no additional plugins.
- Ben Lister
Concrete is the only CMS I'll use for a clients website. I don't waste my time with anything else.
- Steve Watkins
Panther City Consulting
I've tried a number of CMSs over the years before I stumbled upon Concrete. It literally revolutionized my web development agency! Concrete allows web agencies to push out high quality, functional websites quicker than ever, without being trapped within frustrating limitations. It's also built with developers in mind with an elegant, modular codebase so it's easy to expand the functionality in almost every direction. The sky's the limit!
- Josh Bender
Web Developer
Concrete is by far the most user-friendly cms I've ever worked with. It provides many functionalities out of the box and it satisfies both end-users and developers.
- Dimitrios Gerasopoulos
Senior Web Developer by Sitewalk Est.
The best modular and open CMS.
- Stefan Müller
TS-Management
Concrete is a website management platform that reduces the learning curve for the end-user, by providing a true WYSIWYG editing experience. The robust and highly extensible backend allows a developer to create websites with a high degree of complexity which feel familiar and unthreatening for the less technically proficient content editor.
- Phil Le Cheminant
Safer than WordPress, easy to change the look of your site.
-Dave Elliott
More powerful than WordPress and more user friendly.
- Daniel Romney
Several clients switched over to me because the person who made their website didn't have the time to make a simple update like a new telephone number. The clients were so frustrated and felt locked out of their own website. Concrete empowered them and gave back that control.
- Mark Ty
IT Consultant
Concrete is a mature full featured CMS application platform that is flexible enough to handle any task with rock solid built in core features and a robust Add-on marketplace.
- ZaneDev
A gem for rapidly developing custom solutions with exceptional usability.
- Daniel A. Øien
Open Concept AS
A WordPress alternative for people who value their time and want to deliver quality.
- Oleksii Chuiko
Director of Operations, Asiya Shriners
Concrete is constantly being developed and has a very active and growing community. Already in 2011 there were features that many other CMS would like to have, e.g. frontend editing. In addition, the system is developing more and more in the direction of an enterprise CMS and does not lack anything in the core features of a solid CMS.

The best CMS in the world ;-)
- Carsten Jüngst
Concrete is the easiest CMS editing experience for all end users.
- Philip Young
Concrete allowed me to create a highly complex registration system that was not easily feasible on other systems. The built in features allowed us to focus on those things unique to our needs.
- Justin, Book-In.me
Concrete is very intuitive and easy to setup.
- Jon Morgan
Web Services Manager
Concrete... the website builder for when you need a sturdy foundation for your business.
- Amber McNeel
Maintaining one WordPress site takes just as much time as ten Concrete websites!
- Nick Ratering
UX Designer
You can take Concrete anywhere you want to GO - from a simple website to a complex web application with thousands of users. The framework is powerful, intuitive and just works. Our advertising agency loves it and our clients do, too!
- Stephen Malloy
Interactive Director
more???
You're actually reading all of these? Seriously what are you looking for? Just ask us!
Concrete has been my 'go to' CMS for over 10 years. My client's love it and so do I. I love creating websites that look exactly how I want them to look!
- Luke Davies
Head of Design - Studio 108
Concrete CMS: Unmatched usability, extravagant extendability & full of features.
- Antti Lehikoinen, Developer
Every hour invested in learning the Concrete CMS leads to flexible options for the design and functional implementation. It's like a mind game - you can challenge yourself how to achieve a good looking result without touching a single line of code.
- Slavi Slavchev
WellDone.bg
Concrete was the solution I needed to create a beautiful website with little to no knowledge about how to do it. I tried several other "simple website creators" and Concrete was the only one clear and concise enough that I did not have to take a crash course on website design jargon to figure it out.
- Melanie
Office Administrator
Concrete is such a powerful and complete CMS that its only limit is your imagination.
- Michele Locati
Concrete is the best CMS in the market. For editors it's designed to be easy and intuitive to use, while giving developers a powerful platform to build sophisticated web applications.
- Kurt Keunen
Frontend developer
Concrete CMS allows me to focus on the project and not worry about the platform. Concrete has my back(end)!
- Tiago Balas
Designer and Developer
Simply put, I love Concrete's ability to cater to ALL types of website users; whether that be an administrator, web developer or site editor. It's hands-down my preferred CMS when building a website for myself or client!
- Jordan Santaga
Trinamic Digital Solutions
I work with entrepreneurs who want to be in control. They need to experiment at their own pace. They don't want to play games, they don't want to be taken hostage. They love Concrete.
- Nour Akalay
Web Developer
You can create and maintain a website without programming skills. It It is nearly as easy as creating a word document. But if you need something special, you can rewrite the code as you wish, without harming the core.
- Oliver Haas
It's more robust than Wordpress, more simple than Drupal and my favorite way to build a site. :)
- Josh Sheffield
Concrete is at the moment the best PHP CMS. It's very easy to learn and use for clients but it's also very developer friendly. Many PHP CMS have a lot of friction when a developer tries to work out of the box, this is not the case with Concrete. Even advanced use cases feel natural.
- Thibault Dangréaux
Freelance developer
By far the most friendly CMS around!
- Vincent Koning
I tried many options when looking for a reliable and easy-to-use CMS platform for our website. Concrete was hands-down the easiest to set up and personalize, and yielded the most professional results. I haven't had do any code modifications to get the site up and running the way that we want it. Page modifications are simple with the drag-and-drop what-you-see-is-what-you-get interface.
- Matt Richmond
The best and easiest cms on the web.
-Terje Moheim
Concrete is easy to develop and use. It is so flexible you can do anything you want with it. If used correctly its faster than any WordPress site. Website editors will love the easy to use blocks. No coding needed. I personally wouldn't use any other CMS again. I just wish I started developing with it sooner!
- Jack Vanson
Concrete offers a vast selection of website themes with the ability to customize it to your own liking. Updating pages is straight forward and file storage is a common sense hierarchy.
- Bill Heintz
The complete solution for any website.
- Per Lindgren
This is the best CMS for user who wants manage their site easily and without any problems.
- Jakub Sledziowski
Excellent usability and enables the front-end user or client to have more control over his content without much hassle. Concrete is well known for providing good, stable code, and is secure. It is used by the Military and state environments, as a big application ranging down to small businesses.
- Developer Team of Lemobrain GmbH
Like WordPress, but much easier to use and more flexible. A truly 'point and click' CMS.
- Ed Butler
Concrete is easy to use and manage it is not like WordPress, which is really a blog turned into a website.
- Tracy Brown
Director of Creative Services and Web Development
Concrete is an incredibly powerful and customizable open source content management system. I've used it as the backbone of my organization's knowledge base for years and my users far prefer it to our corporate wiki because I keep rolling out new features and improvements.
- John Campbell
Senior Technical Writer
Easy to learn and use system for creating your own site.
- Michael Krasnow
Great, easy to use WYSIWIG site builder, miles ahead of others.
- Mark Anderson
It comes with everything you need out of the box, especially SEO. I really love that feature.
- Simeon G. Prince
CSM eMarketing and Consulting
I have used Concrete since year 2011, and have never been disappointed. It simply works. I stay with Concrete because the software works perfectly.
- Tamar Osher
A modern, easy to use tool for building and maintaining websites. Concrete comes as a solid package, which already includes most of the features you'd need. Making or updating the content on a page is made simple.
- Päivi Kekäläinen
A slick, fast way to manage your web site with an almost invisible UI.
- Pekka, Web Developer
Do you want to use the best, customizable, documented, simple to code and use CMS on the market? It's also free with tons of free add-ons and themes.
- Grasu Florin
Without a doubt Concrete is the most stable and powerful front-end user-friendly site builder out there.

If you are a developer and need to hand off maintenance or ownership of the site over to the client. There is no easier or better solution out there.

Concrete is the OG of site simple front end builders. There are many imitators now but no one has been able to match the power of Concrete.
- Nathaniel Spiers
Charisma Business Solutions
WordPress but with a better UI, better security and less frustration. Squarespace without locking you into being reliant on a third party or subscription fees. The flexibility of custom sites without the headache of custom code
- Paul Story
A CMS designed from the ground up to be a CMS, not converted from a blogging platform.
- David Zizza
Concrete is super easy to install and intuitive to use. It's a recommended go to CMS for small business who need minimal on boarding.
- Gavin, Mode=Create
Concrete is the most powerful and simplest way to build a website that will scale and grow as your business grows. If you know how to use Facebook or Microsoft Word, then you'll know how to use Concrete. Simple to use - powerful to boot. As your company expands from a Mom & Pop Store to a Multimillion Dollar Giant, Concrete will always be growing strongly by your side.
- Wagdy Fahmi
The perfect cms - I love Concrete :-)
- Geir Johansen
Concrete is easier to use than the other CMS's available. For developers it add more benefits when we talk about the Express Objects. This is the very powerful thing that a developer would do. There are many functionalities available under the Express Objects sections which a developer can explore. With the power of relationships eloquent model one to many, one to one etc. it is now much easier to build the entities with relations and simply populate the data.
Very good work by Concrete. Many congratulations to the team behind it. Cheers !!
- Mohsin Tariq
Brand Proton Marketing
Concrete is the simplest and most powerful CMS out there. If you know how to use Microsoft Word, you can keep your website update to date with Concrete. If you want to have advanced features, your site can be as advanced as your imagination with their easy to understand architecture and use of widely-used web standards.
- Tyler Cooper
The greatest CMS out there!
- Christian Mazzotta
Concrete is incredibly intuitive and user friendly, the dashboard set up and edit mode mean that we can roll out website updates quickly and easily.
- Kayleigh Foreman
Digital Marketing Executive
Concrete is my go-to alternative to WordPress. I have more control and the content management system is more intuitive.
- John Brimelow
Concrete offered WYSIWYG layout and block web page creation years before the competition. Its development team continue to lead through the timely implementation of recognised best practices. All this is combined in a cutting edge product with a stable and well-supported heritage. What's not to like?
- Chris Peckham
Web Developer
The easiest way to craft complex sites.
- Nicolò Rebaioli
Great, user friendly CMS.
- Simon Walser
I love the simplicity of using the CMS of Concrete and I never have problems, it always runs well, even as the site is getting older.
- Lucy Schaaphok
A great live-editing CMS where even non-developers can find their way to build awesome websites that are not WordPress or Wix, but a free open-source well thought out CMS.
- Ramon Leenders
Full stack developer
An easy-to-use CMS with a whole bunch of add-ons. All marketplace add-ons do follow a single UX design making editor's life easy. All marketplace add-ons have passed a thorough revision for best and secure code. Its a best-of-breed CMS for small and medium web sites.
- Thomas Dausner
Concrete gives you everything you need and nothing you don't. We use it to build the websites of our dreams.
- Tim, Dewdrop Media
Never thought you were able to build a website? You have checked many Website-Builders but never were satisfied? Concrete is what you are looking for: easy to install, easy to use, easy to manage and maintain with a vast and very active marketplace to let you create your website within a few hours - not touching a single line of code!
- Olinto, Database manager at an international NGO
All the clients we have handed Concrete CMS sites over to rarely come back with questions on how to use it. Concrete has been one the best CMS platforms we've used where you can truly assemble a page with page templates and blocks that doesn't follow a rigid structure. Other platforms force you into working "their" way which in turn forces a user to learn the ways of that platform.
- Jason Crichton
Elevate Studios
It's like WordPress, only much more intuitive and flexible.
- Michael Bard
StudioBard LLC
Concrete is a tool to easily update the website content yourself. It can be setup for extreme flexibility and you won't be stuck for future updates.
- Chris, Web Developer
Concrete is a very flexible and easy to use content management system you can create everything with it. A modern codebase and a small but very friendly community to help if there are questions.
- Roland Liechti
Concrete makes it possible for clients to manage websites without specific knowledge in the simplest way and without detours.
- Ralf Bitter
The most easy to use CMS for clients. I successfully taught non-technical people to handle all of the day to day updates of the sites.
- Jürg Spiess
An easy to use web service platform with endless possibilities!
- Mike, Director of Marketing
Weather you are a content manager, graphic designer or developer, you will find flexibility and logical simplicity of Concrete inspiring. Look further no more. This is CMS you've been looking for.
- Ivan Podrug
Easy for users, powerful for developers.
- Diane Greer
Switching to Concrete has granted our company more flexibility over our site's design that the set of templates available with other CMS offerings.
- Daniel Gardner
For more than 10 years, thanks to Concrete, I have created dozens of websites of all kinds while having fun. I have never been hacked and all customers have always loved the ease of use of the CMS.
- Alessandro Crovato
Digital Strategist
Using Concrete for all our websites has given us powerful tools that all our of faculty and staff can use comfortably.
- Jared Walters
Director of Web Communications, Mississippi College
Since I'm using Concrete, website development is fun again.
- Bastian
Senior Developer and Frontend Architect
Concrete provides an easy-to-use editing interface for non-technical users. Edits can be made in literally seconds.
- Chai Nakpiban
Web Developer
Concrete is an incredibly powerful CMS, probably the most powerful Open Source CMS I have found and at the same time it's easy to use with a short learning curve for the average person wanting to build a functional website.
- Scott Ogren
Oregon Whitewater Association
Being able to operate at WYSIWYG and then drill as deep as needed on the fly, coupled with on-server versioning, and well structured core-code is a paradigm shift apart from other platforms. Once you learn to ride this bike, you'll realize it's a motorcycle - and that you used to be on a tricycle!
- John Wayne Williamson
Systems Administrator & Developer
Clean, easy and fast for editing a website.
- Fred Brun
The best drag and drop CMS I've ever used. Best from a dev and client point of view. A joy to use.
- Stephen Cummins
Emagine
An amazing CMS that offers all the flexibility of a modern php framework with amazing content editing capabilities! A developers dream!
- John Everden
Lead Programmer
Powerful and intuitive in-context content management system which can easily be extended to suit any requirements.
- Andy Griffiths
Concrete is very easy to use, even for who doesn't know anything about programming. The default blocks and the drag and drop feature make very simple and fun to play around with the website without the fear of breaking something. There is everything you need for a website and you are set up in minutes!
- Monia D'Addio
The ultimate in ease of use, both for a client who may not be hugely web savvy and a developer working to create a highly customized website.
- Robin Deutschendorf
Brown Wing Studio
WordPress will give you an easy platform and modern look. Drupal will give you customization and security. Concrete will give you all of that and much, much more, all without writing a single piece of code.
- Jenna Cumbers
Web Developer & Graphic Designer
Game changer and money saver.
- Sandy Richmond
Communications Director
Concrete is the most usable CMS out there for content editors - we've looked at other options over the years and nothing else matches the block editor for ease of use. You can be confident when you're editing a page that it'll look exactly how you want, because you're editing in the page itself. Custom block types are great for letting designers enforce specific layouts.
- Matt Eason
Lead Developer
Concrete is a secure and complete solution for most web sites. With in context editing and the most required features included in the core it offers an easy to learn editing experience.
- Colin Merritt
CDM Solutions
Concrete is a content management system that let's non-technical users add/update content on their site without contacting a programmer.
- Ken Taylor
Regatta Network
10 steps up from WordPress, 10 steps down from Drupal. Perfect for most mid-level clients.
- CityMind.com
Concrete is the best Open Source CMS out there.
- Scott Ogren
With Concrete, you navigate through your site, find the page you want to change, choose Edit, and change it. Menus are created automatically, unlike WordPress, so you add pages and they're just in the menu.
- Richard Merrill
Creative Director of Intellergy Inc./PowerWise
A very straightforward, intuitive and simple to use CMS.
- Simon Hodge
A good solid start for your website. For now and for future use!
- Hans Hockx
Career management advisor and photographer
Simple and easy to use interface.
- Marty Hensley
A high quality design with the focus on end user use.
- Bob Dealmeida
Concrete is a cleanly written CMS that works. It's secure, fast, and very well community supported. Concrete is a CMS you can't help but use.
- Jeremy Monroe
Great CMS with on-page editing... perfect for clients who don't want ridiculously complicated editing tools.
- J Webb
The best CMS system for building and running nice websites easily.
- Vasilis Fotopoulos
My elevator pitch goes like this: "We recommend a CMS called Concrete. You've likely not heard of it, but it similar to other PHP CMS platforms like Drupal or WordPress, but much more flexible and technically superior. The big reason we like to use it is when clients come back to us and ask if we can implement new functionality at the last minute, we generally always say 'yes' - where it's not so easy with the other platforms."
- Alex Aalto
Technical Director
Concrete has been quick to install, simple to edit, maintain and is a pleasure to work with. Once clients/users get used to the basics of editing and publishing it's not long before they start looking at the many other features available to them, especially the ease of adding additional themes and/or add-ons for that extra functionality from the marketplace with a few clicks. I have clients who have never come to me with Concrete issues, some have had a Concrete sites running for over nine years. Plus security is great, never had a site hacked.
- Steev Beech
Concrete is THE CMS giving you a very easy way to create and maintain websites and offers a vast marketplace with themes a very useful add-ons!
- Olinto
Database-Manager at an International NGO
We are a regional government agency in the Midwest and moving to Concrete allowed us to get off of a large, complex, time consuming CMS, and focus our limited resources on managing and promoting content.
- Michael Benedict
Application Development Supervisor
Concrete is a solid platform solution that offers powerful flexibility and features for creating custom, robust websites.
- Brad Fogelstrom
Multidisciplinary Web Developer
I've been a systems programmer in a major corporation for 40 years, so I recognize and appreciate good work when I see it.
-Jjojr
The best advanced, most secure CMS with which the sky's the limit - nuff said!
- Alexander Borisov
It is an easy to setup, fully featured, and simple to use content management system with many add-ons for whatever features you might need. It is also easy to give limited access to content creators who might not be real tech savvy, but need to help manage information.
- Angela Rogers
Technology Specialist
Over the past twelve years, I have used several Content Management Systems (CMS), including WordPress, and have found that Concrete is by far my favorite. Out of the "box" it is simple to use and powerful. I also, sleep better at night knowing the team is constantly addressing any security issues.
- Kenneth Bitz
Photographer/Adventure Traveler
Concrete is too easy to use, anyone without technical knowledge can create a complete site with just drag and drop, it's excellent!
- Reinaldo Moreno
Powerful and flexible, especially if you are able to create your own custom code.
- G Eastwood
Head of Digital Engineering
Imagine WordPress, and Concrete are both cars. They will both do the basic thing which is get you from A to B. The difference is that when you want to change part of the car be it aesthetically or mechanically WordPress will have a world of interlocking problems. These would be the equivalent of updating plugins and taking the risk they don't play well with the rest of your site. With Concrete modifications are a lot cleaner and MODULAR so when you want to make changes you know exactly where everything should fit.
- Will
A really easy to use modern CMS!
- Stuart, Crocodile Communication
A CMS for everyone that enables novices to effectively manage content, it is robust and flexible for the experts to do exactly what they want.
- Paul Schneider
PHD - President
Simple to use, simple to build, yet crazy powerful.
- Adrian Koeppel
Concrete is an easy CMS both for editors and developers.
It has been designed and built around the user experience and that the WYSIWYG is not just an added piece. Many features have been thought of in an intelligent, simple and flexible way. You only need 3 lines of code to transform a simple HTML template into a CMS page. Concrete is quite powerful and complete out of the box and can be easily extended. The basic blocks are quite flexible so most of the time we don't need to add a lot of specific blocks, a simple block template is enough. If a specific development is necessary, in general it is easy to plan what to do, even for a developer new to Concrete.
- Cedric Matton
Digital Project Manager and developer
Concrete is the CMS I've chosen with my clients in mind. We used to spend time developing sites in a CMS for clients, but then were called again afterwards to make simple content changes. I wanted a user-friendly system that my clients would actually use, and Concrete has been it. Although I chose Concrete mainly for this reason, I love developing in it now also. Concrete is the all-around best system.
- Mike Wilbur
Hothead Creative
I am exceedingly pleased with the functionality, adaptability and security of Concrete. My particular sites are highly modified and it was easy to incorporate all the little tweaks, concepts and end objectives that I set out to built.

Everything and anything that I have envisioned for my web sites has been easily accomplished and I am not some kind of ninja super-coder, I am just a normal Joe. This speaks volumes to the adaptability of Concrete to be adapted and modified to create one of a kind web sites that are not simply another cookie cutter type clone web site like certain other brands of CMS.

One thing that brings me particular pride is the level of security that Concrete has brought to their product and in the library of third party vendors that build add ons. Concrete is an island of security in a world of CMS's that are constantly falling prey to script kiddies and their exploit attacks. Security is the ultimate priority of my web site and Concrete has NEVER let me down or failed my end users in their safe traversing of my sites.
- SNPMarq, securitynewswire.com

The core-team and the whole community is very enthusiastic, friendly, and helpful, even for newcomers with no experiences (like me). Concrete is very stable. My first installation is a 5.6 from 2012 and it is still running.
The addons are rather inexpensive or even free and nevertheless supported by the developers.
- Mathias Brösicke
WordPress but better in every way.
- Petro
Top quality system, always ahead of time and very user-friendly.
- Ana Nedic Eigenmann
Very nice CMS with a good documentation and a rich API. Great Community.
- Jan Melichar
It's an easy CMS to program and manage.
- Zach Dierickx
And you?
We'd love to make you feel just like every one of those people above.
Tell us about your project and we'll see if Concrete CMS is a good fit.