Learn More
You need a CMS that saves you time.
Schedule a demo and tell us a bit about your project and we'll help you decide if Concrete CMS should be on your shortlist.
Objectives
GlobalSign is the leading provider of trusted identity and security solutions enabling businesses, large enterprises, cloud service providers and IoT innovators around the world to secure online communications, manage millions of verified digital identities and automate authentication and encryption.

Its high-scale Public Key Infrastructure (PKI) and identity solutions support the billions of services, devices, people and things comprising the Internet of Everything (IoE).
Their web presence is a complex collection of different websites for different languages and markets. They offer products in multiple currencies within different locales. They need a lot of flexibility, and as a trusted international SSL provider they require exceptional performance and uptime.
Digital Strategy
GlobalSign developed their own designs internally and worked with PortlandLabs to determine the best way to develop a flexible Concrete CMS solution. PortlandLabs delivered a technical outline of work describing the strengths and weaknesses of various approaches to implementing GlobalSign's designs. One of PortlandLabs' preferred partners chopped the design into a Concrete theme per PortlandLabs' requirements.
PortlandLabs developed a pricing tool that let GlobalSign centrally manage product prices in multiple currencies from a dashboard, while letting content editors place pricing grids wherever it made sense on the website without worrying about how accurate the data stayed.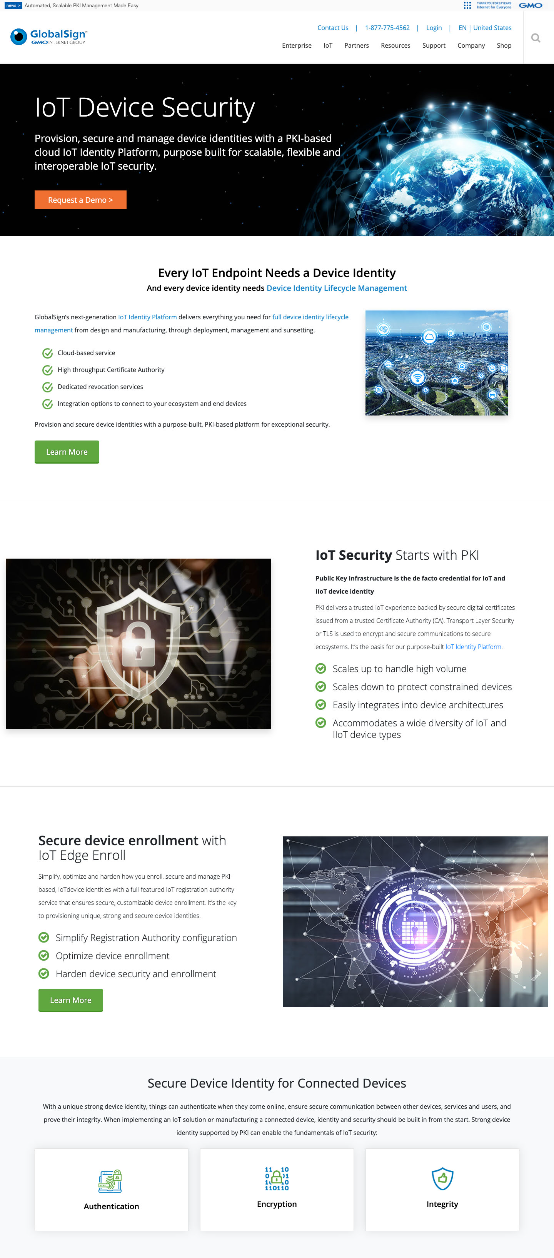 Editing Experience
A multilingual web presence can be very hard to get right. If you assume every content element will always exist in the same place and fashion and simply needs to be translated into each language, you will have a very rigid structure that doesn't serve local markets well. Alternatively, if you just let each locale have its own website, there's no consistency or sharing of best practices.

Using Concrete CMS, GlobalSign was able to get the best of both worlds with the multilingual tools built into the free core. Each language is given its own tree in the sitemap so it's easy to fork one locale to be different from another as local needs demand. You can automatically build out a whole new language tree based on an existing one, and centralized CAT tools make it easy to power through swapping out content at scale. You can also fork the layout of one language or decide that certain locales don't need the same content as others very easily.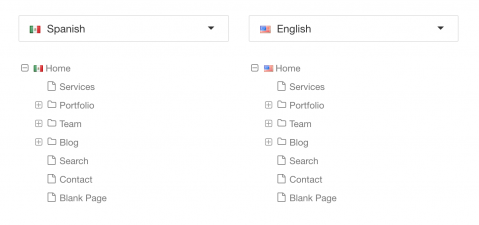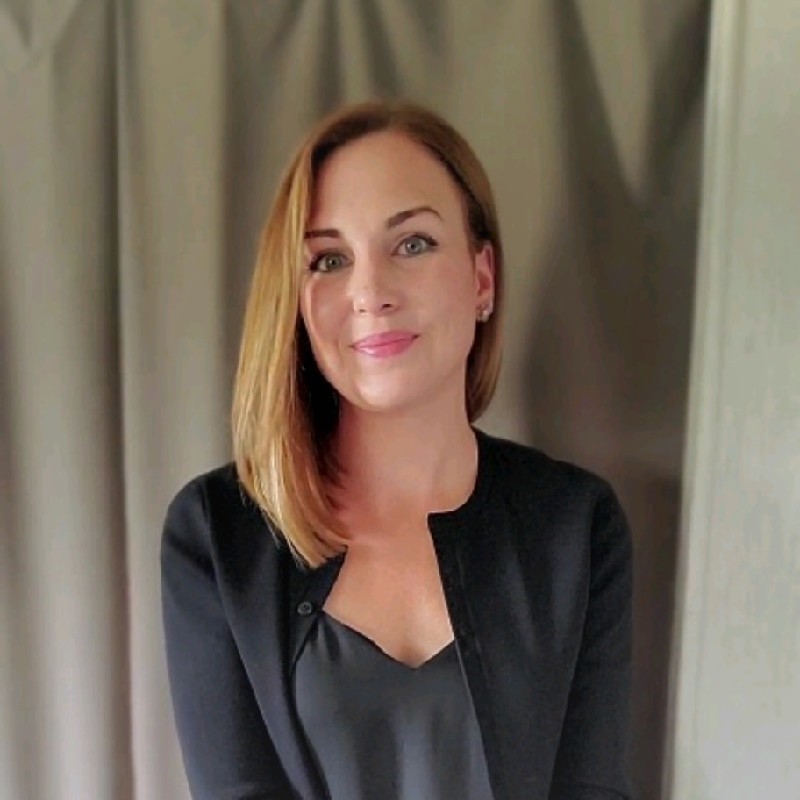 With Concrete CMS we have been able to scale up to over 14 full language regional websites in under 6 months time. We've received great support for DevOps best practices, and the challenges that come with operating websites on a global scale. Working with Concrete has been a pleasure!
Kelly McGraw
Global Web Development Team Lead
The Results
After QA and content training, GlobalSign was able to launch their new web presence. They maintain a support agreement with PortlandLabs to answer best practices questions.
About PortlandLabs
We are building a web for the greatest good.
PortlandLabs started as a full-service interactive media firm in 2002. Over the years, our website toolkit became the open-source ecosystem Concrete CMS.
Today we're focused on building high performance, complex web presences for larger organizations. We provide hosting, support, and maintenance for mission-critical websites around the world.
Our team has offices in Portland, Oregon but we primarily work online, making it natural for us to collaborate with clients, freelancers, and agencies around the globe.
We are passionate about the potential of technology to bring people together online. We are respectful of its ability to tear them apart. We believe in a secure distributed internet owned by the people.
Contact PortlandLabs
Website: www.portlandlabs.com
Learn More
You need a CMS that saves you time.
Schedule a demo and tell us a bit about your project and we'll help you decide if Concrete CMS should be on your shortlist.