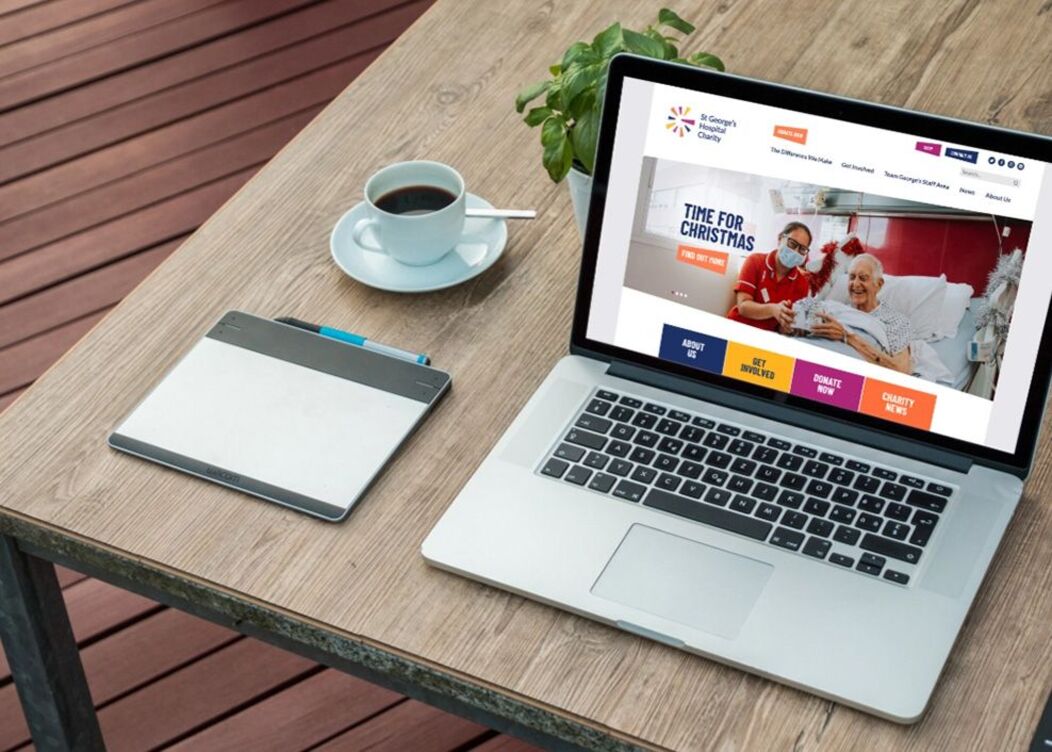 St George's Hospital Charity Website Case Study
About
St George's Hospital Charity's mission is to enhance the experience of patients, families, staff, and the wider community served by St George's Trust. St George's Hospital Charity is the official charity of St George's University Hospitals NHS Foundation Trust.
The Challenge
St George's Hospital Charity approached Made Simple Media for a new website. They need help to raise awareness and:
Increase online visibility
Create a professional online presence
New Branding
Most importantly, increase donations
St. George's Hospital Charity's old website uses Unicity CMS 4.05. Unicity prevented content editors from efficiently managing and updating their websites.
The previous donation platform was managed via a third-party website and was hindering efforts towards achieving charity donation goals.
Made Simple Media is chosen to develop the website through an intense RFP process. They worked with St. George's Hospital Charity to evaluate several requirements and chose Concrete CMS for its proven track record and robust feature set.
Plan it Right, Design it Right, Build it Right.
Discovery
During the discovery phase, Made Simple Media consults with the various departments and stakeholders in the charity throughout the process, resulting in a comprehensive understanding of organizational goals.
User journeys help improve navigation and to serve the charity's various audiences better.
Made Simple Media creates a funky new design to represent the charity's new branding. This ties into everything the client does, cementing the brand and promoting their excellent work.
Results
The new site allows the charity to add and develop content, which their marketing team takes full advantage of. The project has been a massive success in the following ways:
Payments are integrated into the website to build user trust and increase donations.
Content editors have an easier time making website updates via CMS.
The ability to sell products online increases revenue.
Made Simple Media provides complete training to staff and user guides and continues to supply hosting and ongoing support Using ConcreteCMS.
Learn More
You need a CMS that saves you time.
Schedule a demo and tell us a bit about your project and we'll help you decide if Concrete CMS should be on your shortlist.
About Made Simple Media
Made Simple Media is a digital agency specializing in Web Design, Development, Concrete CMS and digital marketing, based in London & West Sussex.
Made Simple Media makes digital simple. Their purpose is to simplify your frustrations in digital and solve the challenges you face to help make you more money and progressively grow your business or organization.