U.S. Army IMCOM MWR takes care of soldiers and delivers Family, Morale, Welfare, and Recreation programs and services enabling readiness and resilience for a globally-responsive Army. With over 100 installations around the globe, more than 3,500 businesses, and millions of active duty soldiers, family members, veterans and community members, IMCOM MWR is responsible for making sure everyone has access to the benefits they've earned. After working with PortlandLabs and rebuilding their web presence with Concrete CMS Liberta Server, IMCOM is now able to safely allow thousands of individuals to manage hundreds of websites that all have clear compliance and security controls.
Situation
For years websites had been developed independently as needs demanded. Every Garrison in the world was running their own collection of websites on whatever platform they were able to source locally with no direction or support from HQ. Different groups built websites to communicate their information when enterprising managers deemed it necessary. Decades of staff turn over and reactive decisions delivered hundreds of unique websites with out of date software and no auditing controls. Even domain names were registered personally by countless individuals, many of whom had retired leaving the domains impossible to manage.
Impact
Not only were there no consistent branding guidelines, there were no enforced rules about data collection, security, maintenance of secure software or even the ability to quickly add/edit content if a situation arose demanding new information to be shared.
Well meaning individuals might add a form to a website to collect basic information, unaware that they were storing sensitive personally identifiable information in insecure and unmanaged methods which would inevitably lead to expensive data breaches.
Any investment made by one group in better communication tools was limited to just their scope, and safe sustainment of any of these websites was an afterthought.
Solution
MWR embraced a cloud-hosted enterprise approach by using Concrete CMS to consolidate many uniquely-designed garrison websites into a unified multi-site install which provides a consistent user experience.
PortlandLabs (the team that leads Concrete CMS) provides a fully managed subscription including hosting and support so the MWR team can focus on their marketing goals and trust that the technology and compliance requirements will be handled. The entire system has been granted an internal Army Authority to Operate (ATO) meeting or exceeding DISA Impact level 2 controls.
easy editing, with powerful compliance controls
You can build a complex web presence with any number of frameworks, but how efficient is it to manage overtime?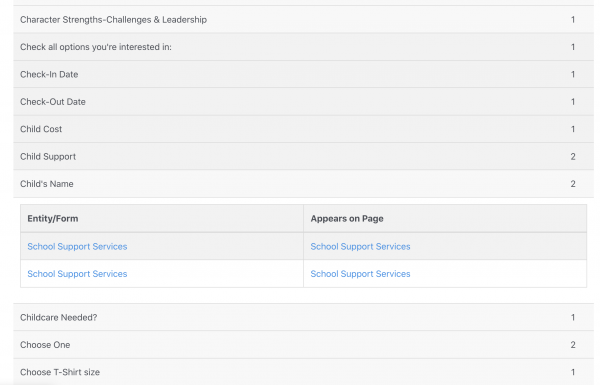 When you have more than a thousand content contributors, training new staff quickly and ensuring best practices are essential. Multi-step workflow approval for new content ensures that compliance rules are followed even by new content contributors who are constantly learning about the Army's Personally-Identifying Information (PII) protection requirements.
To ensure content creators were being careful about collecting PII we delivered a centralized report of all field names being used on all forms across the network of sites, along with links to see their use. Now there's an audit method to make sure the live site is following the rules.
Amazon Web Services (AWS) delivered the perfect hosting infrastructure stack to power this complex web presence. We can rely on inherited compliance controls that keep government IT staff smiling, while being able to focus the majority of our time on our code. Being able to use GovCloud when needed is a huge stress relief for everyone.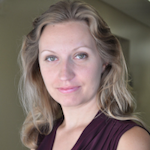 They really listen and are not afraid to push back on bad ideas. They worry about the whole process, even if it's not strictly their responsibility. They try to deliver a great product that improves over time. You can tell they care about their work. Our success is their success.
Melanie Reagin
IMCOM Media Chief
---
1,297+
Content Contributors
102+
Individual Army MWR websites into one multi-site Concrete CMS installation
---
The Results
By combining 100+ individual Army MWR websites into one multi-site Concrete CMS installation, Army MWR has more than tripled their web traffic. They are better able to support their mission by having a content distribution platform that is centrally managed and powers every garrison. Garrisons are improving their information design on a monthly basis with the help of ongoing analytics reporting and best practices consulting.
By powering multiple websites out of a single install we are able to centralize some content when it makes sense, while still giving local marketers the freedom they need. When a notification about unauthorized daycare needed to be shared across all installations, over 80 hours of content work was saved resulting in a 41% increase in provider application downloads. With a properly configured content management system, your organization can achieve great results while spending less time getting it done.
About PortlandLabs
We are building a web for the greatest good.

PortlandLabs started as a full-service interactive media firm in 2002. Over the years, our website toolkit became the open-source ecosystem Concrete CMS.
Today we're focused on building high performance, complex web presences for larger organizations. We provide hosting, support, and maintenance for mission-critical websites around the world.
Our team has offices in Portland, Oregon but we primarily work online, making it natural for us to collaborate with clients, freelancers, and agencies around the globe.
We are passionate about the potential of technology to bring people together online. We are respectful of its ability to tear them apart. We believe in a secure distributed internet owned by the people.
Contact PortlandLabs
Website: www.portlandlabs.com
Learn More
You need a CMS that saves you time.
Schedule a demo and tell us a bit about your project and we'll help you decide if Concrete CMS should be on your shortlist.