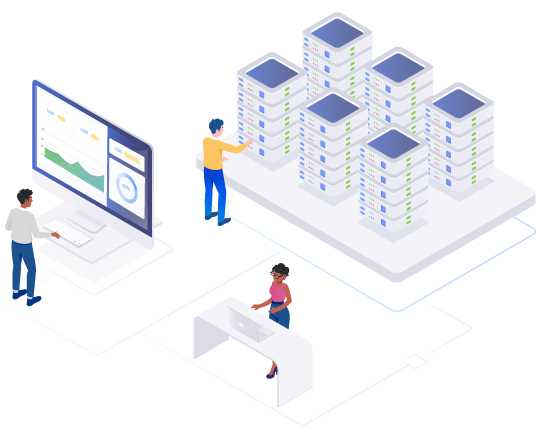 Custom SLA
Concrete CMS can accommodate various budget sizes for hosting your site. However, if your needs are more complex, our team can provide the necessary assistance.
Our expertise in hosting mission-critical websites for Fortune 500 companies and the U.S. Military enables us to offer considerable knowledge to assist with any of the following requirements:
WebOps/DevOps: Managing the process of safely and efficiently pushing code between testing and production servers.

Compliance: Creating policies and configuring systems to comply with varying controls and meet the expectations of your Chief Information Security Officer.

Security: Ensuring site security is maintained through active monitoring and protective measures.

Performance: Creating high-availability setups that scale to meet traffic needs without impacting performance.

Migrations: Moving away from an older CMS or earlier version of Concrete CMS.

Support: Providing simple access to accurate information and connecting you with the right partners for any type of work.
If you have specific project needs, please share them with us, and we will help you find the perfect solution.
How can we help?
Open source, but fully supported.
Concrete CMS is free and open source under the MIT license, and is fully ISO:27001 compliant out of the box. If your organization's IT and compliance groups want to manage the platform yourself, you're welcome to!
If your team would rather focus on content, the team behind Concrete can host your website for you and help you maintain a safe, secure and compliant web presence. We have a detailed understanding of compliance requirements and security is baked into our processes from the ground up. You'll be able to sleep soundly knowing our people are watching out for your public presence on the web.
Support contracts are here to provide value & safety when you need it, but are never a requirement. You'll never get roped into some license fee you don't understand and can't control. You'll always own your content and your copy of the CMS, we're just eager to help if we can provide value.