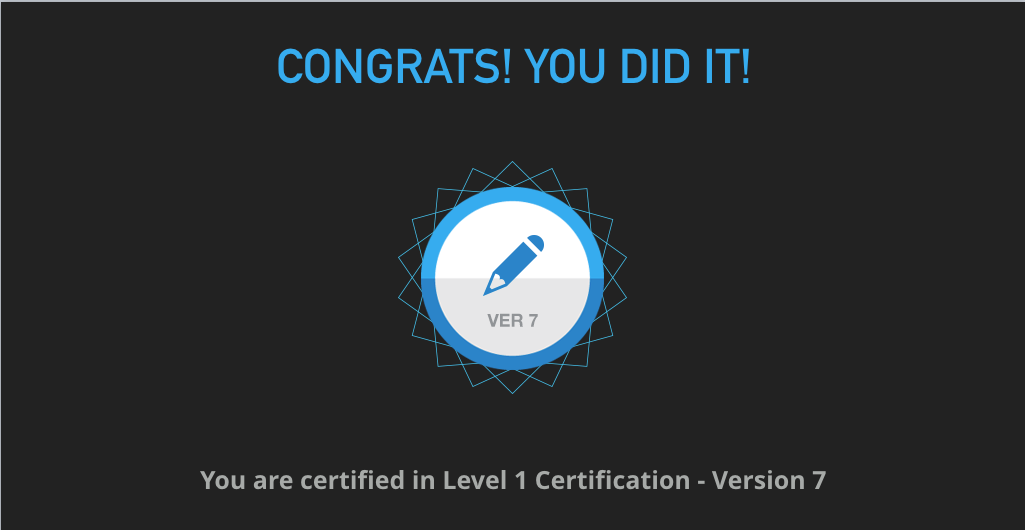 Im proud to announce Jess has got Version 7 Level I - Editor certification out the door and live! Woot woot!
Want a free certification?
Go get certified today the first 50 people to tweet with the hashtag #getc5certified #concrete5 and send us your info will get free certification credits.
Test info:

Cost: $15 per test
Time: 1 hour
Questions: are made up of 50 multiple choice questions that are pulled from a pool of questions
Pass: 85%
Search for Members with Certifications
Level II is in the works. Andrew is churning away hard at developer documentation and Level III certification questions as I type... Theres more exciting stuff happening every day
Special Thank You
The core team would like to thank the following people for halping test and write the certification test. Your time and expertise were greatly appreciated as we further develop our certification tests.
Serene Mireles
Ramon Leenders
Tim Macknelly
Andrew Jenkins
Gareth Lockett * first certified person for version 7