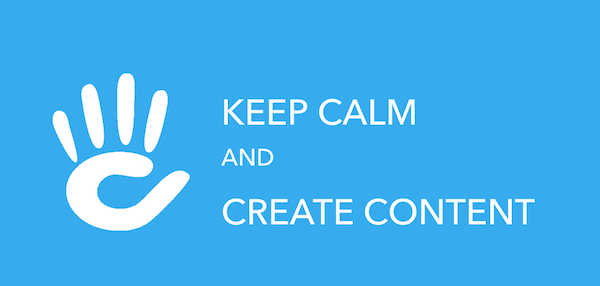 ---
If youre a Web Designer then you dont need me to tell you how competitive it is out there.

That applies to you and to your clients.
Whenever you look there seems to be more and more competition.
So as a trusted adviser to your clients, they look to you to help them navigate a safe course for their business.
Wouldnt it be great if there was a predictable formula which was mutually beneficial to both you and your clients?
A way which allowed your client to get more backlinks in a natural way and also helped them to convert more visitors into enquiries and sales.
That's good for your client and that's good business for you.
Well there is a predictable (and repeatable) formula and it is quite simple really. It involves establishing your client as a leading Authority in their field or even just in their (geographical) area.
Once your client is recognised as a leading authority they'll find it easier to attract enquiries and convert leads into paying clients.
In This Post You Will Discover
How to convince your client that they can and should become an Authority
5 Proven Content Frameworks to increase Authority and Conversions
Ways your Client can maximise their investment In Content
How to get backlinks and shares through effective Outreach
Why Authority Matters
Woody Allen famously said that "Showing up is eighty per cent of life".
The thing is that in business these days, every industry needs a go to person. It might as well be you or your client. It's just a question of claiming it.
Now, before you start to panic about being interviewed on live TV we aren't talking about becoming a celebrity.
The focus is on achieving Authority in a more narrow sense and with a definite purpose that is not at all related to getting interviewed.
The reason that Authority is important is because this is the direction of travel for online search and social media.
Why? Cast your mind back a few years, pre-2012 and pre-Panda and Penguin. Online search and SEO resembled the wild west. It was a pretty lawless place where on page manipulation, paid linking and article spinning were the rules of the game. There was an ongoing SEO arms race between Google and the SEO world.
That was brought to an abrupt end when Google took the nuclear option and we are living with the fallout ever since.
But some sites have flourished at the expense of others. These are the ones that either have a clean profile or those that have Authority status in Google's eyes.
The Authority Equation
Authority is based on the content that you create.
But not just any content. It needs to be Authority Content.
But Authority Content is just part of a simple equation:
Great Content + Great Outreach = More Traffic and Increased Conversions
You see, great content on its own is not enough. It's the modern version of "it ain't what you know, it's who you know".
Great Content is just the basic entry price these days. You need to back it up with great outreach to the people who matter - Influencers.
Influencers are bloggers or other businesses in non competing fields who share certain characteristics.
They have a blog
They have an audience for their blog
They get engagement on their blog
They have an email list
They have an engaged and active following on social media
Ideally they should be able to get a tick in at least 4 of these boxes.
They can be identified quite easily using various tools that are easily available to speed up the process.
Once your client has a list of Influencers you can move on to creating their Authority Content.
We'll come back to the Influencers later. For now we need to focus on the content.
5 Proven Types of Authority Content
Here are the 5 types of proven Content Frameworks that you should encourage your client to create:
How To Guides
Buyer's Guides
Case Studies
Ultimate Guides
Comparisons
In most cases they can hit the deck running because believe it or not they have most of this stuff. It will be either on their hard drive or in their email outbox. It will be in presentations they have done or it is contained in the sentences they use whenever they are speaking to a client.
The point is that this is not like starting from a standing start. This stuff is already available. They just need to organize it in these formats. Let's look at them in turn.
How To Guide
If your client is still scratching their head then this is an easy place to start. A well written 'How To' Guide is focused on a quite narrow question and is relevant to the needs of their clients.
For example, if your client is a local IT and networking business 'How to Install a Network' would be too broad whereas 'How to Configure a Cisco 2951 Router' would not be relevant enough, whereas 'How to Keep Create Tags for Your IT Assets' would be perfect.
By addressing a narrow subject they allow the targeting of long tail keywords to improve traffic whilst being equally effective for conversions.
The aim is to position your client as a helpful expert who anticipates the questions in the minds of their prospects.
Buyer's Guides
Buyer's Guides have got so much in their favour.
They are fantastic conversion tools, they are easy to create, they educate your prospects and they position your client as the benchmark in the minds of their prospects.
The simple truth is that people are just plain busy, but they need to search through a whole raft of options. They just haven't got the time or the inclination to do that. So when they find that someone has pulled all of the vital information together in one handy place they really appreciate it.
Buyer's Guides are easy to pull together and all they do is reflect all of that knowledge accumulated over years of answering sales calls, responding to emails or sales presentations delivered. They just need to be pulled together into one handy guide.
They can be used for every product or service provided by your client and displayed prominently on the relevant pages of their website.
Case Studies
A well crafted Case Study is the proof that your client can backup the claims they make on their website.
Focused on positive outcomes achieved by their clients they follow a classic three step copywriting formula:
The Issue
The Transformation
The Results
The client is centre stage and the focus is on the before and after. They are spoken in the genuine voice of the client and supported by facts and figures as proof.
Drawing heavily on the language of the client rather than polished copywriting Case Studies are powerful tools for conversion.
Ultimate Guides
This is Heavyweight Content anywhere from 3,000 to 20,000 words in length whose aim is clear: to claim Authority.
This is content created squarely to establish your client as a leader in their field and which will enable them to establish relationships with Influencers and use this as a springboard to attract backlinks and social shares.
There is a formula for creating this type of content and fortunately it does not necessarily require any groundbreaking or unique research to have been carried out. Let's use the analogy of a great museum. They don't create the exhibits on show. They do a great job of curating them and displaying them in the best way possible.
That is how your client should approach their Definitive Guide. They need to curate excellent content, ideally including content from their Influencers.
Be under no illusion, this type of content takes time to create. The upside is that they will achieve real results long into the future.
Comparisons
Whether it's Windows vs Linux, Shared Hosting vs VPS, or Electric vs Hybrid we all love to see comparisons.
Of course there will always be supporters in both camps and the aim is to be an impartial referee overseeing fair play and drawing attention to the points in favour or against.
By creating Comparison content you are reaching prospects at a crucial point in the buyer's journey - they are evaluating the options.
They don't need to be limited to just two options and they work perfectly for product or service comparisons.
This type of content allows you to demonstrate your expertise and as well as being the wide end of the funnel it is also useful to get backlinks as people cross reference it in their work.
Another point in it's favour is that it can be repurposed into a number of media rich formats whether graphical or video.
Repurposing - Maximising Return On Investment
Creating this type of content is an ongoing commitment and it is important to get maximum return. The most cost effective way is to repurpose the content so that it caters for different audiences.
It also casts a wider net for SEO purposes as well as giving you the opportunity to breathe new life into old content.
Here are some options to consider:
Slides - Convert content into slides and upload to Slideshare
Blog Posts - Break long form content down into smaller digestible chunks and create blog posts
Infographics - Use ten or a dozen points to support one main argument and convert into an attractive infographic
Video - Create 2 or 3 minutes videos to compliment Buyer's Guides, Comparisons or How To Guides
Guest Blogging - Ultimate Guides open doors. Condense long form content into an authoritative summary and offer to your Influencers for use on their blog
Influencer Outreach
Let's go back to that list of Influencers.
Outreach is just a term to describe the process of developing relationships with people who can promote your client's content either directly via Social Media or their email subscriber list or indirectly via backlinks to your content.
Either way, your client is going to find it a whole lot easier if they have some great content. If you just approach and say "hey, I'm here can you promote me" then the chances are you won't get a reply.
Whereas if they approach them and just give them a heads up about some great content they've created that features them or is of interest to their audience then they dramatically increase their chances of success.
A simple email like:
Subject: Quick Question
Hi,
I've just created a Definitive Guide to XYZ. I featured your [INSERT INFLUENCER CONTENT]. Thanks for the original content.
I just wanted to give you a heads up and I was wondering if you could have a quick look and give me any feedback before we go live.
All the best,
Nothing pushy. Just a polite request for some genuine feedback and advice. When they reply (they invariably will) then the next step is to send them the content, wait for their feedback. Include any suggestions and let them know when it's gone live.
Nine times out of ten they will share with their audience and over time the content will start to attract backlinks naturally.
This type of outreach works because it establishes your client as an Authority (I've created a piece of Authority Content) and it is offering something for the Influencer (I've referenced your work and I have something your audience will find interesting).
Conclusion
Your success is dependent on the long term success of your clients. They listen to you as a trusted Authority.
You can encourage them to create content which will increase their traffic and improve their conversion rates.
There are five types of content they can create which are proven to improve Authority:
How To Guides - focused, useful content on a narrowly defined subject
Buyer's Guides - education based content to enable prospects make an informed decision
Case Studies - the proof that your client can keep their promises, backed up with results and spoken with the client's voice - a powerful conversion tool
Ultimate Guides - well researched, heavyweight content to establish Authority and get backlinks and shares
Comparisons - like for like comparisons to help prospects choose between similar products or services
Content takes time and costs money to create. Repurposing makes effective use of the investment in content. Slides, blog posts, infographics, guest posting and video are some options to consider.
Outreach is much easier based on Authority Content because it offers something in return.
So which of these content formats are you using? Would you encourage your clients to create this type of content? Let us have your views.
---
About the Author
Tony Messer
Follow @AntonyMesser
Tony Messer is the CEO & Co-Founder of UK Web Hosting company Pickaweb which operates in the UK and Spain. Tony is focused on helping his clients get the most out of their website and has written 2 books on the subject of online marketing.
---