Concrete5 has been recognized as a leader among Content Management Systems.
March 31st– Concrete5, an open source CMS, today announced that TrustRadius has recognized Concrete5 by PortlandLabs with a 2021 Top Rated Award for Content Management Systems
With a trScore of 8.8 out of 10, Concrete5 is recognized by the TrustRadius community as a valuable player in the Content Management Systems software category.
"Buyers have many options when it comes to selecting a content management system," says Megan Headley, VP of Research at TrustRadius. "Concrete5 earned a Top Rated award based entirely on feedback from its customers. Reviewers on TrustRadius highlight the product's ease of use, strong code base, and extensibility"
https://www.trustradius.com/reviews/concrete5-2021-02-19-00-46-21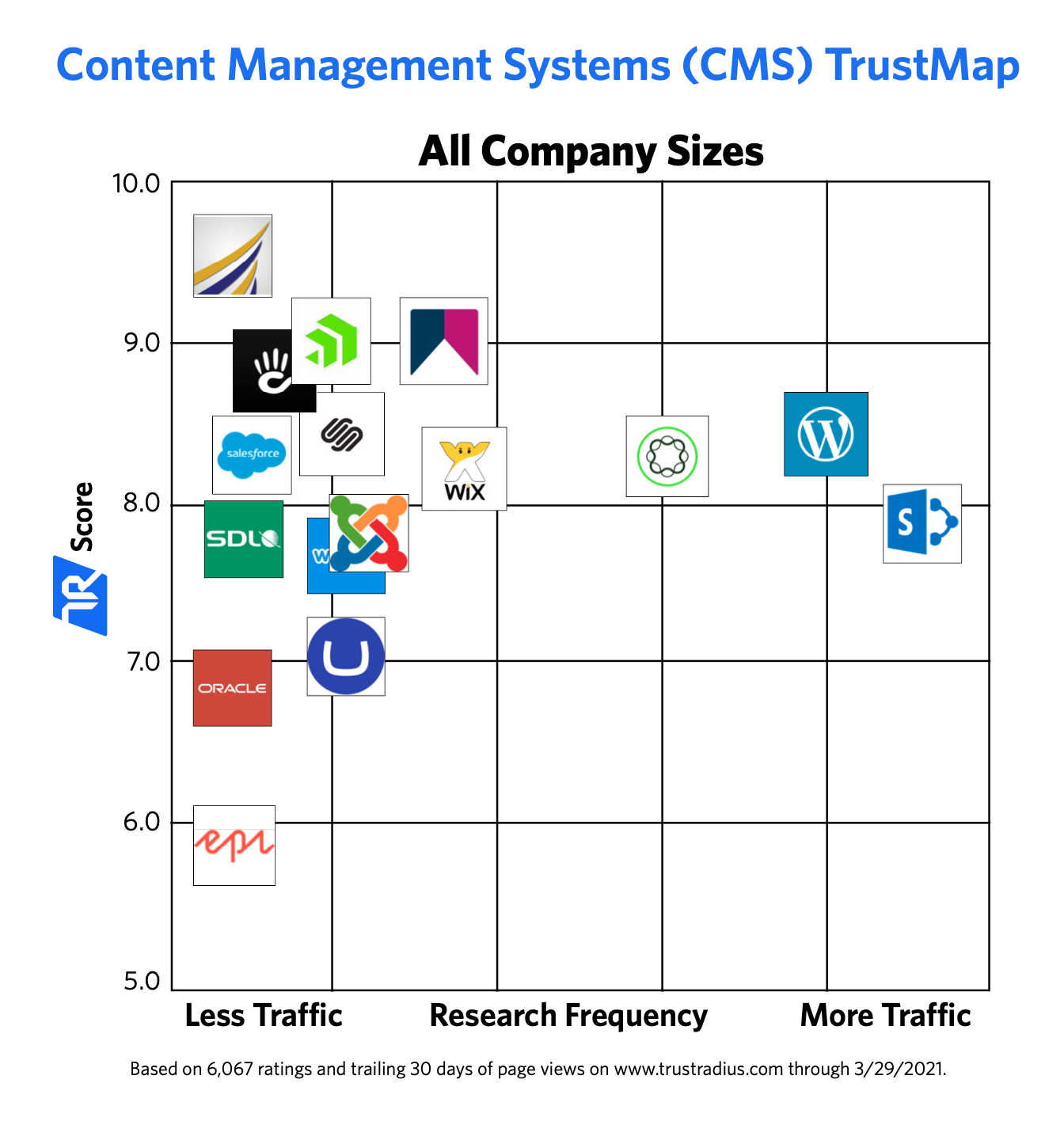 Since 2016, the TrustRadius Top Rated Awards have become the industry standard for unbiased recognition of B2B technology products. Based entirely on customer feedback, they have never been influenced by analyst opinion or status as a TrustRadius customer. Here is a detailed criteria breakdown on the methodology and scoring that TrustRadius uses to determine TopRated winners.
Hear from verified users https://www.trustradius.com/products/concrete5/reviews on how much they value Concrete5:
"Amazing and really well thought out CMS. Works out of the box, easy to setup and is packed with features so you don't need loads of plugins. Great for editors and very good for developers to build off. The code base is excellent."
- Tim Macknelly, Creative Director - TM Designs
At PortlandLabs, we're focused on building a web for the greatest good. It feels wonderful to get such gracious feedback from our user community. Thank you for supporting our work, and for sharing your feedback on TrustRadius.
Looking to share your own feedback? Please leave a review here.
About PortlandLabs
PortlandLabs leads Concrete CMS/concrete5. Starting as a full service interactive media company back in 2002, PortlandLabs is focused on delivering best of breed hosting and support around the Concrete CMS. Concrete is a flexible building material for the web that works very well for a team of people needing to collaborate around a complex web presence.
About TrustRadius
TrustRadius helps technology buyers make better decisions and helps vendors tell their unique story, improve conversion, engage high-intent buyers, and gain customer insights. Each month over 1 million B2B technology buyers, over 50% from large enterprises, use verified reviews and ratings on TrustRadius.com to make informed purchasing decisions. Headquartered in Austin, TX, TrustRadius was founded by successful entrepreneurs and is backed by Mayfield Fund, LiveOak Venture Partners, and Next Coast Ventures.