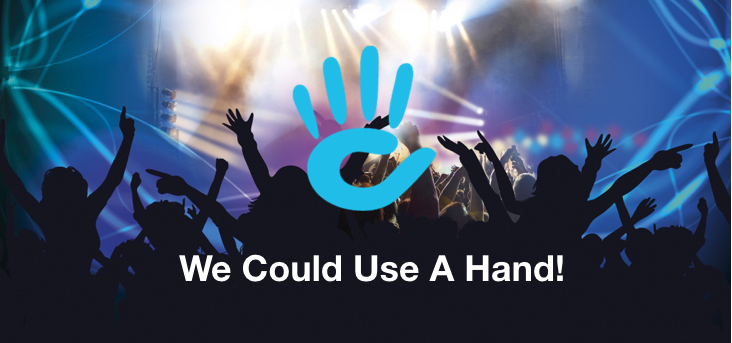 Become familiar with the new features in version 8 and be a pillar of the community. Getting involved is easy. We want your help with testing, coding, and exploring the potential of version 8!

Ready to get started?
Testing & QA
Filing issues is a great way to start contributing to concrete5. By finding reproducible bugs in the code you help developers get patches in place quickly.
Found a Bug?
If you think you've come across a bug you can:
Search for a similar or existing issue on github
Report a new issue if you're sure it doesn't already exist OR update the existing issue.
Add detailed instructions on how to reproduce the bug. This could be in the form of test cases or a simple walk through. Having good instruction how reproduce a bug the more likely it will be fixed.
Coders
Community contributions are one of the key points that make open source software so great. Find out how to contribute to the core and read our contributor guide for more info.
Here is a list of issues we need your help on
Translations
We have people from countries all over the world who use our software.
No matter your language, technical skill, or education, there are many ways you can help us make concrete5 shine in your corner of the world.
Get involved http://www.concrete5.org/developers/translate
Evangelism
As a bootstrapped open source project we depend on your help. Get involved and help concrete5 grow. There are many simple actions which can help raise awareness about concrete5.
Write and Talk About concrete5!
Actively writing and talking about concrete5 helps spread the word about our software
Write an article or blog post about one of the new features of version 8
Get social with us Facebook, Google+ or Twitter to provide links to articles, posts, plugins, events, etc.
Submit a case study for promotion on our home page
Write a guest blog post for us
Contact Us For Ideas and submissions!
Help Your Local Community
We depend on people who know and understand their local community. You can help concrete5 by connecting with your local tech community and making sure they know about concrete5.
Starting or joining a local user group
Organizing events or meet-ups
Distributing information to local agencies
Talking about version 8 at your local php meetup
Interested in running a meetup? We will make it easy for you. We have everything you need to get started.
What's in it for you?
Although some people think open source projects only need programmersand experienced ones, at that open source project needs go beyond the ability to write code. They also require testing, technical support, documentation, marketing, and more. Contributing to projects is a great way to improve technical skills and connect with people who share similar interests. Hey, it got me a full time career here at PortlandLabs!
Helping with the release of version 8 gets you!
Massive karma!!!
Opportunity to expand professional network
Opportunity to develop open source leadership skills
Opportunity to be part of a kick ass global open source project
Want to run a meetup to celebrate version 8? Well buy you pizza and send you swag
Swag