Challenge
The website project for Bosus confronted designverign with many challenges. After the creation of a new corporate design, Bosus was looking for a CMS, which enables designvirign to bring our ideas to life and to replace the outdated and complex existing system with a modern, user-friendly, and flexible one at low costs. For the small team on the customer side, it should be possible to add different types of content (e.g. teaser, galleries, videos, etc.) or to quickly react on requests with the smallest effort and shortest learning curve.
Their programmers preferred a system, which consequently follows an MVC approach, makes a responsive web design easy, implements a CSS-preprocessor, and has a solid framework. The aim of this relaunch was to enhance the visual appearance, to generate more traffic to the website, and to increase incoming customer requests.
Decision Process
After a requirement analysis and some research designverign took several systems into account, some of them we are quite experienced with (e.g. Typo3, Drupal, Wordpress etc.). In the end, they recommended Concrete CMS to their customer, who was impressed with the ease of use and possibilities.
Implementation
Due to the MVC framework of Concrete the developer team could build the website quickly and extend it with several customized solutions. Although designverign had no experience with the system we were able to relaunch in time. The Concrete core team and community provided a lot of assistance to designverign. After a short training, the web admins at bosus were able to add new content, build landing pages and react on customer requests - since launch last autumn bosus received a couple hundred requests.
Results
The number of page views doubled, customer requests increased significantly and customer feedback is positive without exception. The following landing page is primary to get in contact with architects, produce leads and show the Bosus solutions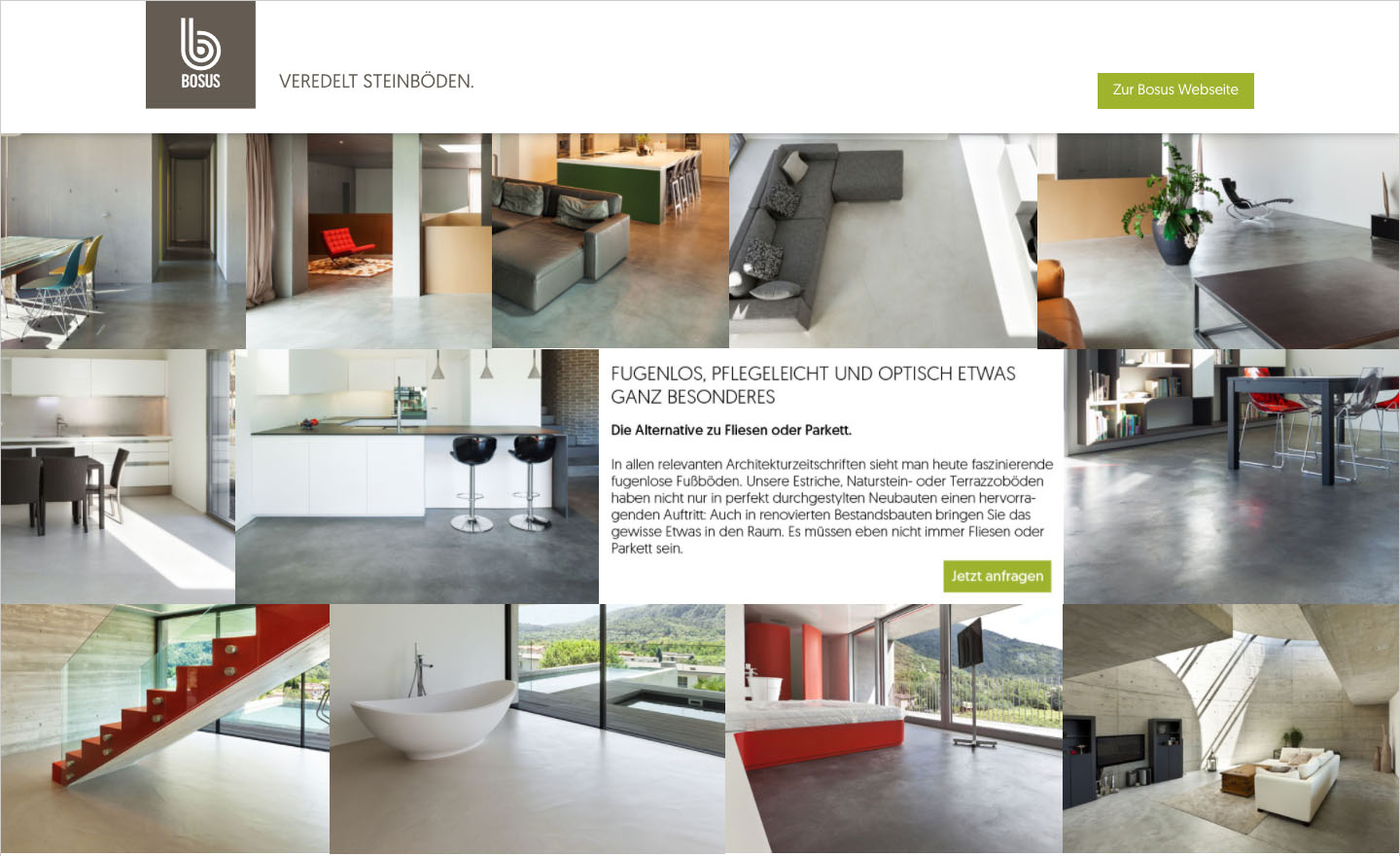 About designverign
They design brand experiences for cross-media effectiveness, efficiency and sustainability: corporate design, online shops, websites and classical advertisement.
Project Website: www.designverign.de
Learn More
You need a CMS that saves you time.
Schedule a demo and tell us a bit about your project and we'll help you decide if Concrete CMS should be on your shortlist.