Situation
Josh Bender, a former web developer now travel blogger from Australia, used Concrete CMS to create an online magazine called Forever Break that combines the structure of a travel guide and the style of a blog, aiming to target Millennials interested in topics like health, sustainability, and online business.
Impact
Online publishers, particularly in the lifestyle and travel blogging industry, face limitations and challenges with existing content management systems, such as the lack of scalability, limited design options, and difficulty in adding new structure to accommodate growth. These limitations hinder creativity, resulting in websites that look and feel the same, and fail to provide a unique user experience. As a result, there is a need for a content management system that can provide scalability, flexibility, and structure, while being easy to use and manage for a small team.
Solution
This case study showcases the development of an innovative and user-friendly solution that makes travel planning exciting and effortless. By creating country and city-level travel guides with an itinerary feature, users can now customize their travel experience to their liking, making their trip unforgettable.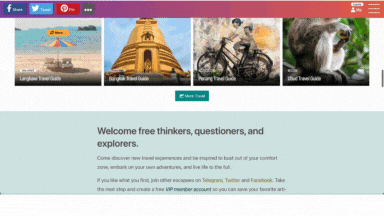 With high-quality images and vivid colors, the travel guides transport users to the destination, providing a complete visual experience that will make them feel like they are already there. The information is presented in an easy-to-follow format that loads fast and is practical, making the site more powerful and flexible.
The innovative use of the attribute system with Concrete CMS allows for the automatic updating of information across the entire site, which saves time and effort for users. Key performance indicators like website visitors, time on page, and engagement reflect the high quality of content provided, making it clear that this solution has made travel planning more accessible and enjoyable for all.
He chose Concrete CMS over WordPress because it was the only platform that could scale up the site he envisioned without a large team of designers and programmers. With the new site, Josh was able to incorporate a clear plan, add organization and structure, and make the site easier to read, faster, and SEO-friendly.
Overall, this case study is a testament to the power of technology and innovation in enhancing the travel industry. It has inspired travel enthusiasts to plan their trips more efficiently, and the solution presented here can serve as a model for future developments in the travel industry.
Meet Josh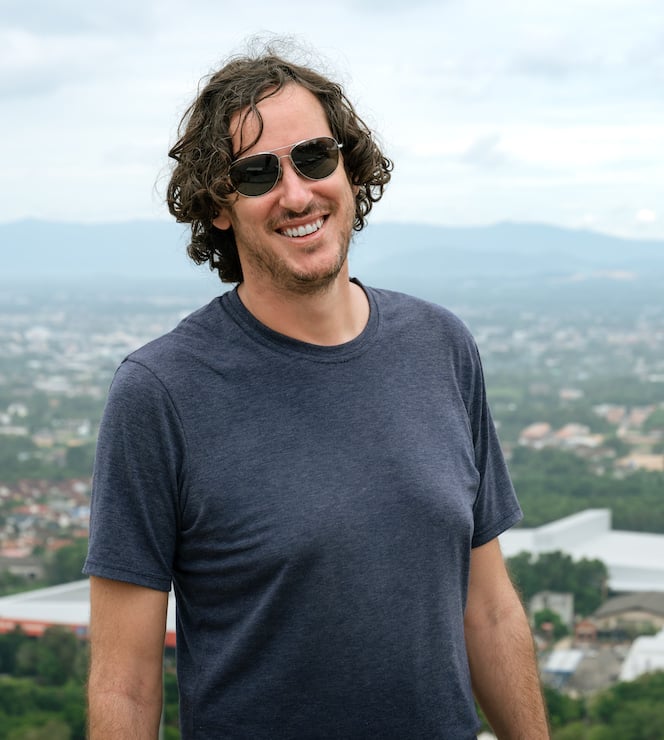 A nerd at heart, I am fascinated with technology from gadgets to software. I'll admit, most of my graphic t-shirts are tech-inspired.
After completing a university degree in Software Engineering, I ran a successful web design business in Australia. I have 25 years' experience in web development, 21 years' in Internet marketing, and 10 years in travel blogging.
I'm thirsty for new knowledge and prioritize self-improvement. My worldview has been shaped by unique influences, and I don't buy into mainstream politics. However, I care deeply about our connected world and advocate collective unity.
Photography and food are my passions. So, don't get in between me and a bowl of pasta. Or a magnificent landscape.