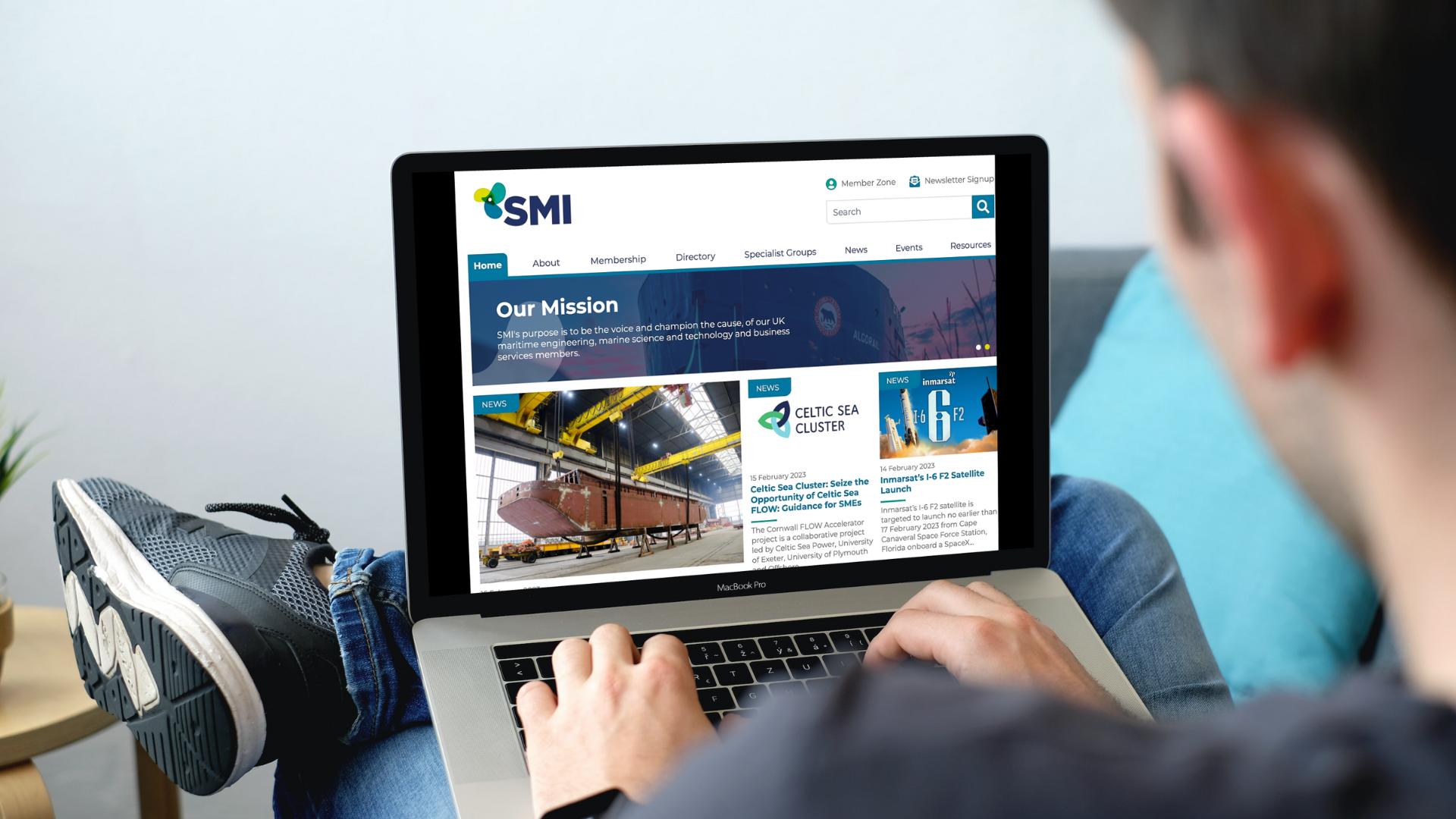 Society of Marine Industries
Situation
The Chairman of the Society of Marine Industries contacted TM Designs with concerns about their custom CMS, which was difficult to update and lacked functionality. TM Designs' team analyzed the issues and proposed a solution that would make the process easier and save time and effort.
Impact
The Society of Marine Industries' inefficient CMS was impacting the company's ability to update their website, which could have resulted in lost opportunities for the business. The difficulty in using the CMS also meant that users needed training and retraining, which was time-consuming, expensive and required hiring additional staff to make updates.
Solution
TM Designs proposed migrating the website to Concrete CMS, which is more user-friendly and has better functionality. The migration process involved importing over 700 pages and thousands of documents. Concrete CMS was customized to fit the specific needs of the Society of Marine Industries.
As part of the migration process, TM Designs built a custom plugin to import data via CSV files. This approach leveraged the Concrete core functions and easy-to-use framework, which helped streamline the data migration process, resulting in time and cost savings for the client. This custom plugin also ensured that the data was imported accurately and efficiently, further improving the overall efficiency and effectiveness of the website update.
TM Designs created basic training videos and provided support to enable the client to update the website themselves. Currently, the Society of Marine Industries has employed a marketing agency to manage their website. The transition was seamless as the agency was able to easily take over the website with the help of the training videos provided by TM Designs. The marketing agency is now able to manage and update the website independently, resulting in further time and cost savings for the client, as well as increased efficiency and productivity.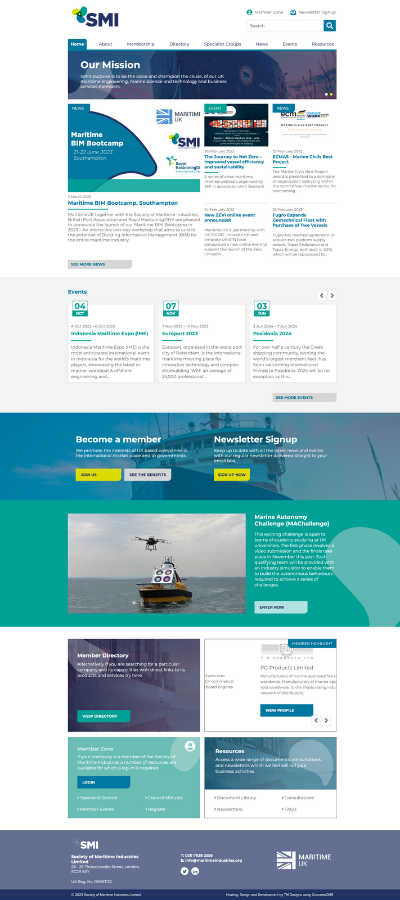 About
TM Designs is a highly experienced web and development company, led by Tim Macknelly with over 22 years of experience in print, websites, and branding. They specialize in development, UX design, HTML, and CSS, and have worked with many CMSs, including ConcreteCMS and Shopify Ecommerce. TM Designs is committed to cost-effective solutions and creating marketing materials, including logos and branding, for online and print.
TM Designs is an ideas-driven company, inspired by their clients' business stories, to create customized solutions that work. With experience working in five different countries and designing websites in multiple languages, TM Designs is ready to work with you and your business to create a successful future. Contact them today to learn more.